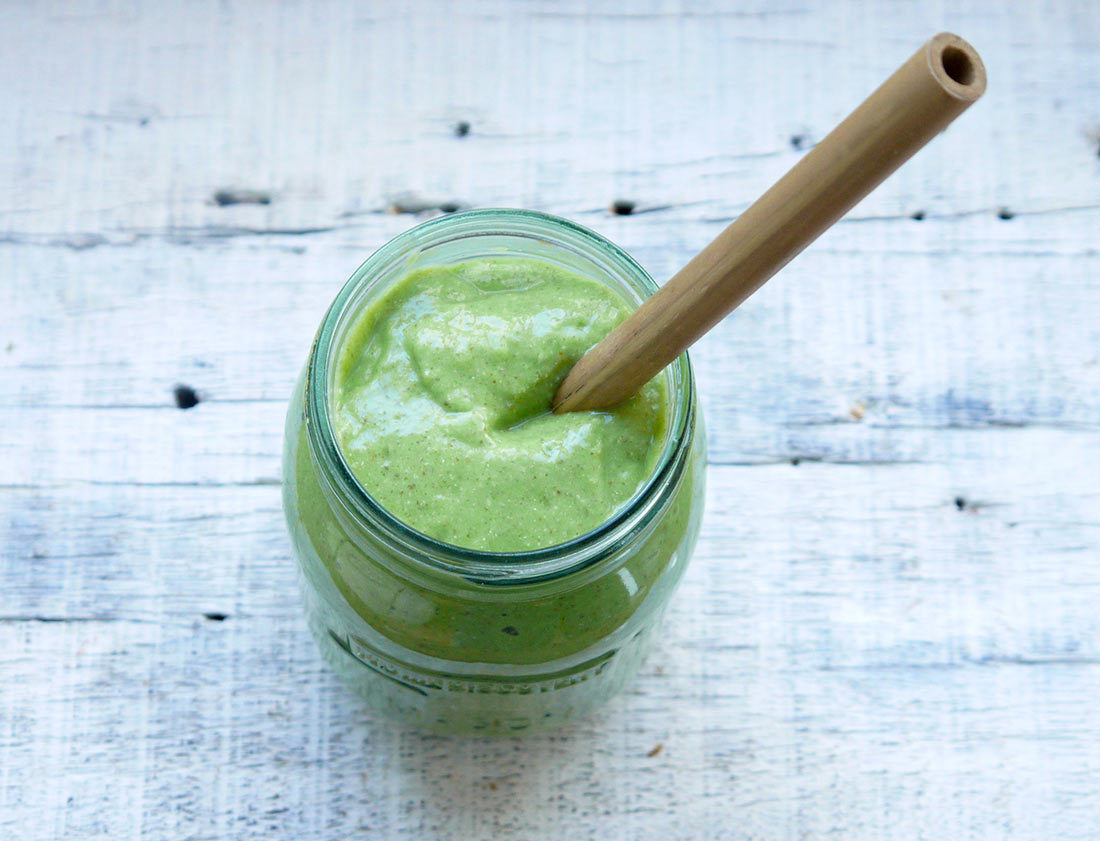 Try this in your smoothie
Are you adding avocado to your smoothies? I know it sounds kinda weird, but you can't taste the avocado at all and it gives your smoothie a delicious, creamy texture, not to mention gives you a dose of healthy fats that you need in your diet. I even peel and cut my avocados in quarters and then freeze them so I always have some on hand to throw in a smoothie if it needs thickening or some fat added to it.
This week I did a smoothie-making workshop with a local trust company, and I showed them how I make a smoothie. There is actually a formula to making a smoothie so that it's healthy and not a sugar bomb. To me a smoothie filled with mango, pineapple and yogurt, isn't a healthy smoothie- it's dessert and actually in terms of sugar content it's probably similar to ice-cream. If I make a smoothie it's so that I can pack in as much nutrition as possible and get some more greens into my day. I also don't think you have to have smoothies to be healthy. If they don't work for you, find another way to get your healthy fats and greens in- like sautéing some spinach, with scrambled eggs and avocado on top. But if you are going to have a smoothie this is my formula I follow to make it a healthy one and not a sugar bomb:
Add a green: spinach, kale, romaine, mint, basil etc.
Add a fruit: strawberries, blueberries, raspberries, apple, pear, banana or a date if you need to sweeten it, but try to stick just to fresh fruit if possible. Try to stick to 1 portion of fruit. Try using half a banana if you are adding other fruit as well.
Add a liquid: nut milk like almond or cashew (if store bought, choose unsweetened), hemp milk, coconut milk, coconut water, or my favorite: water.
Add a fat and/or protein: chia seeds, flax seeds, avocado, nut butter (maybe not with nut milk) nut milk, hemp seeds, coconut oil.
Optional: add a superfood: ginger, cinnamon, chia seeds, spirulina, greens powder, coconut oil, raw cacao, maca powder etc.
I've put together a few smoothie recipes for you that use avocado so you can see for yourself just how yummy it is! Get them in my 21 Healthy Breakfast Recipes Free Ebook.