This salad screams summer! I love, love, love it! It's light, refreshing, sweet and salty.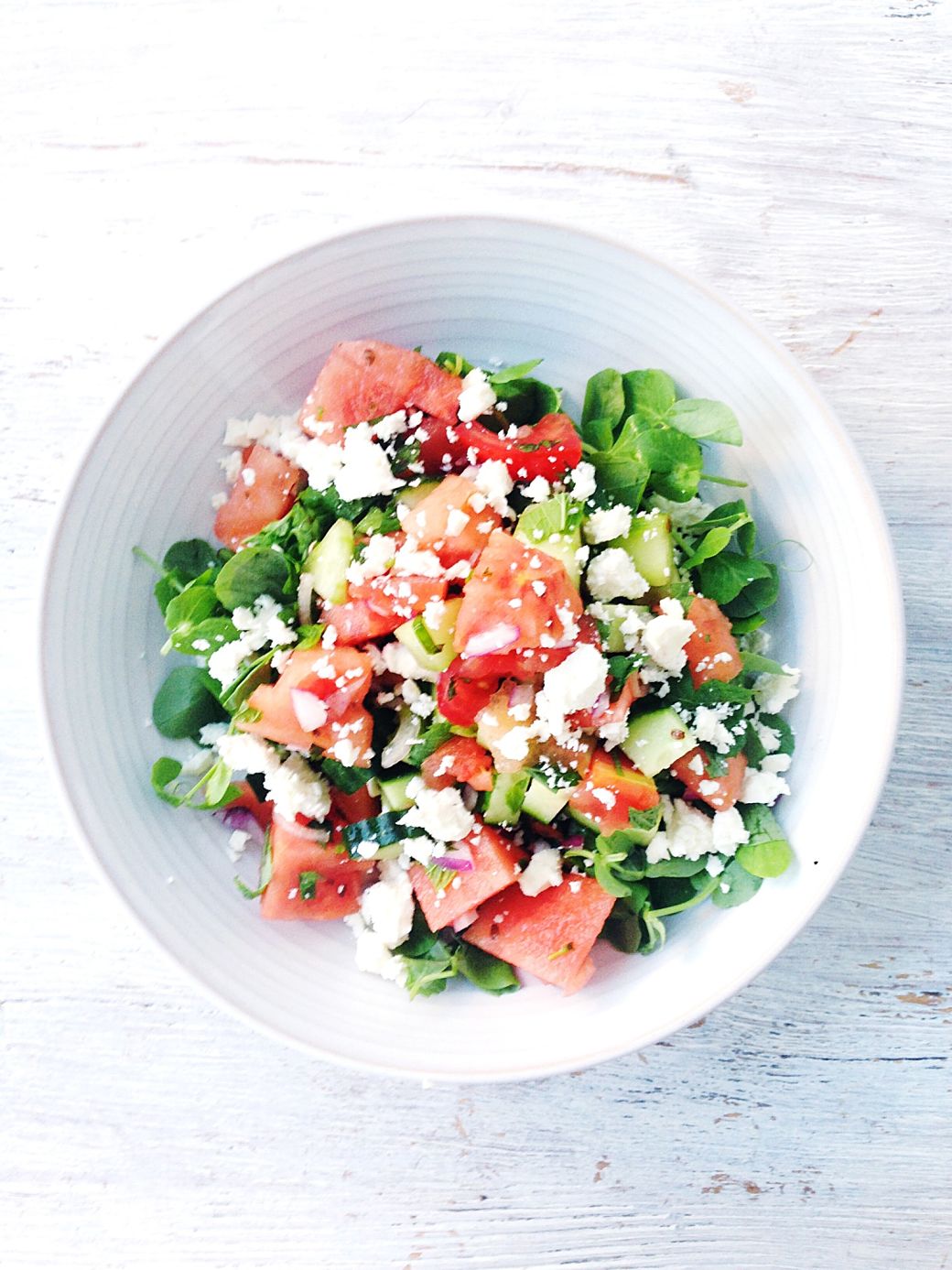 Watermelon Cucumber Salad
2016-06-10 05:55:28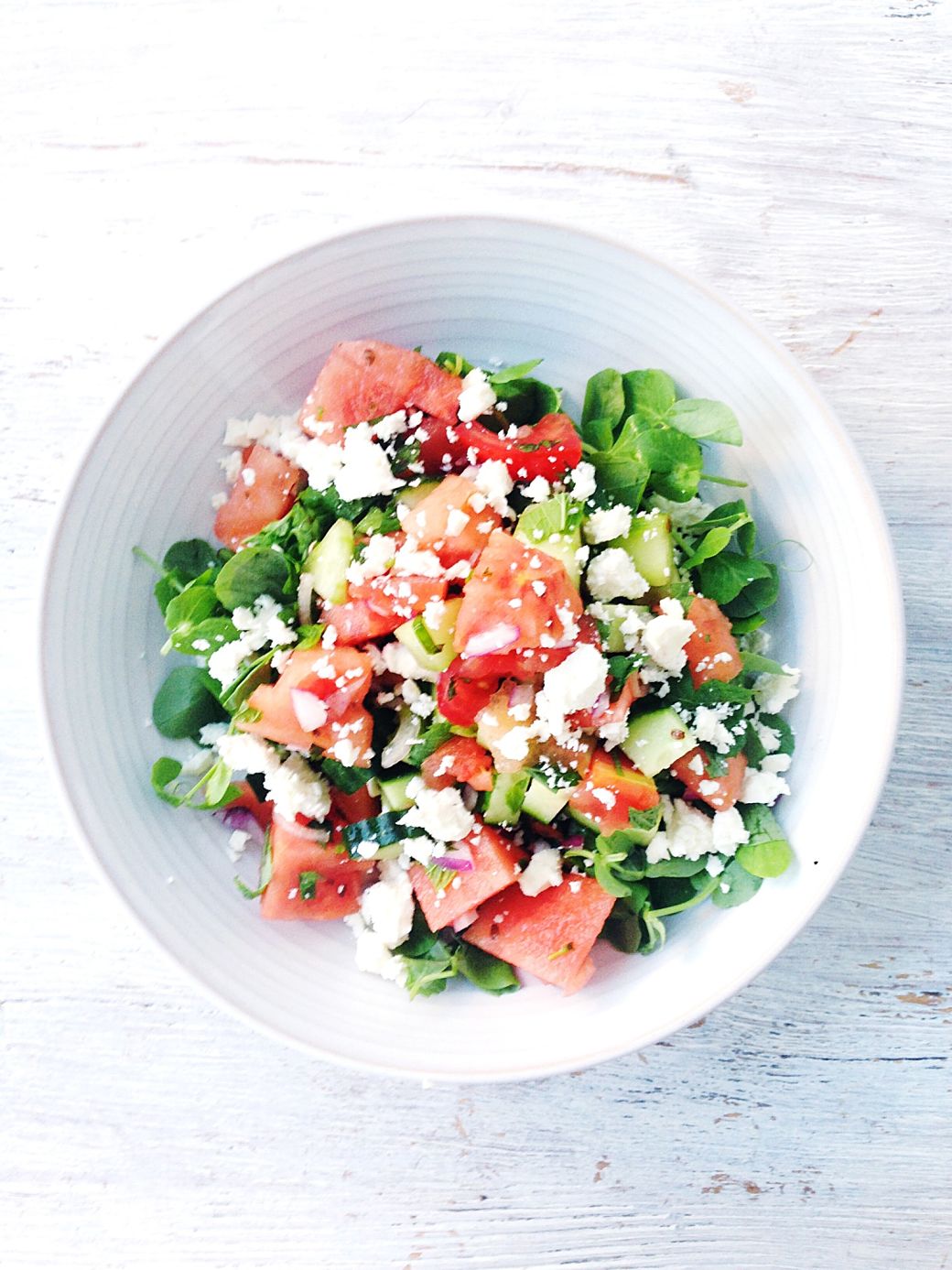 Serves 4
1/2 small watermelon, cut into cubes (about 2-3 cups worth)
1/2 large cucumber, chopped into 1 inch pieces (cut lengthwise, and then into thirds lengthwise and then widthwise)
1/4 red onion, chopped small
1/2 - 1 packet of feta cheese, rough chop or crumbled
2 handfuls of mint, rough chop
*4 cups of pea shoots (about 1 bag) *optional
3 Tablespoons olive oil
2 teaspoons apple cider vinegar
3 pinches of sea salt
Whisk all the dressing ingredients together in a bowl.
In a large bowl combine the watermelon, cucumber, onion, feta and mint. Toss well to combine.
Gently toss in pea shoots.
Pour dressing over salad, right before serving, toss to coat. If you add the dressing to the
salad hours before eating, the pea shoots will wilt.
-If you can get really nice, heirloom or beef tomatoes, they are a nice addition. Just remove the seeds and cut into 1 inch chunks.
This salad is perfect with barbecue chicken, salmon or any fish, prawns, or even steak.
Jennifer Moore http://jmoorehealth.com/