I scream, you scream, we all scream for ice cream! Everybody loves to cool down with an ice cream on a hot summer day, right? Well, I've health-ified my favourite version of the summer treat so that it is gluten and dairy free too! Check it out.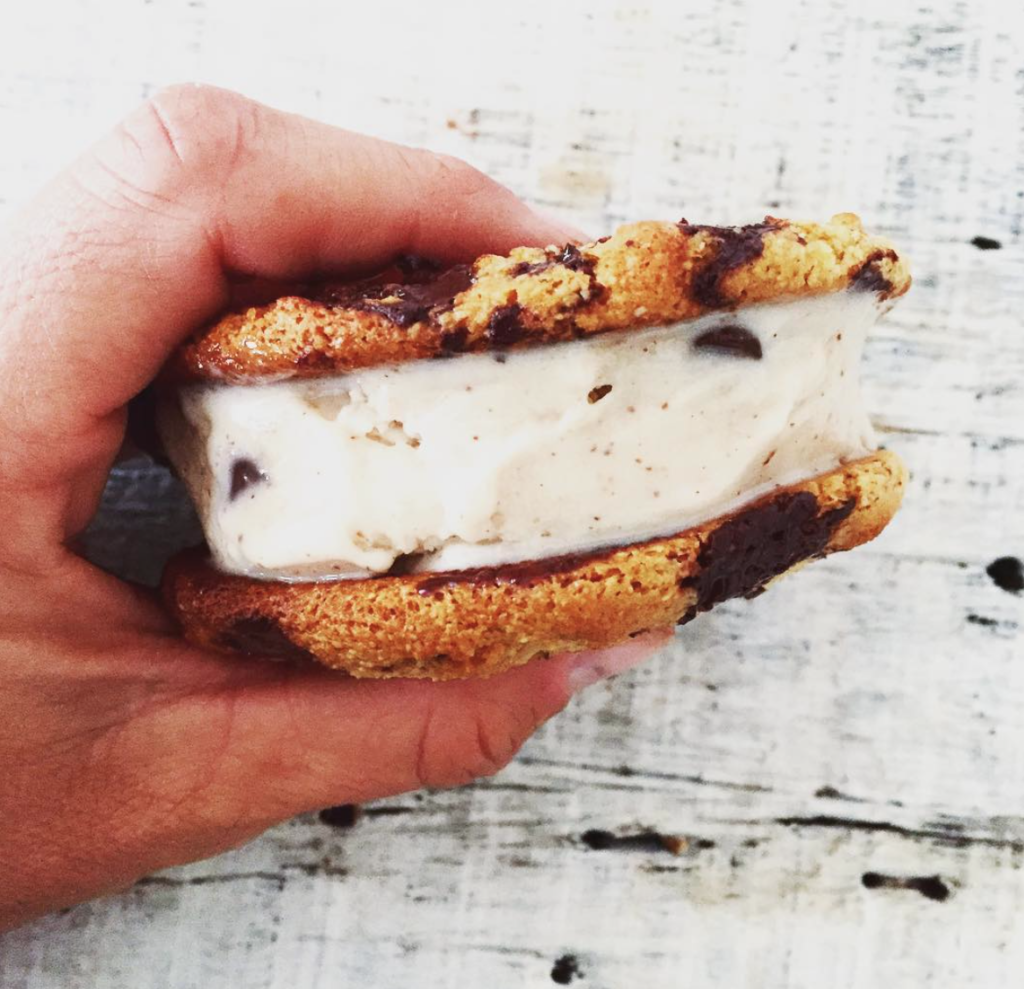 Healthy Ice Cream Sandwich
2016-07-25 08:22:15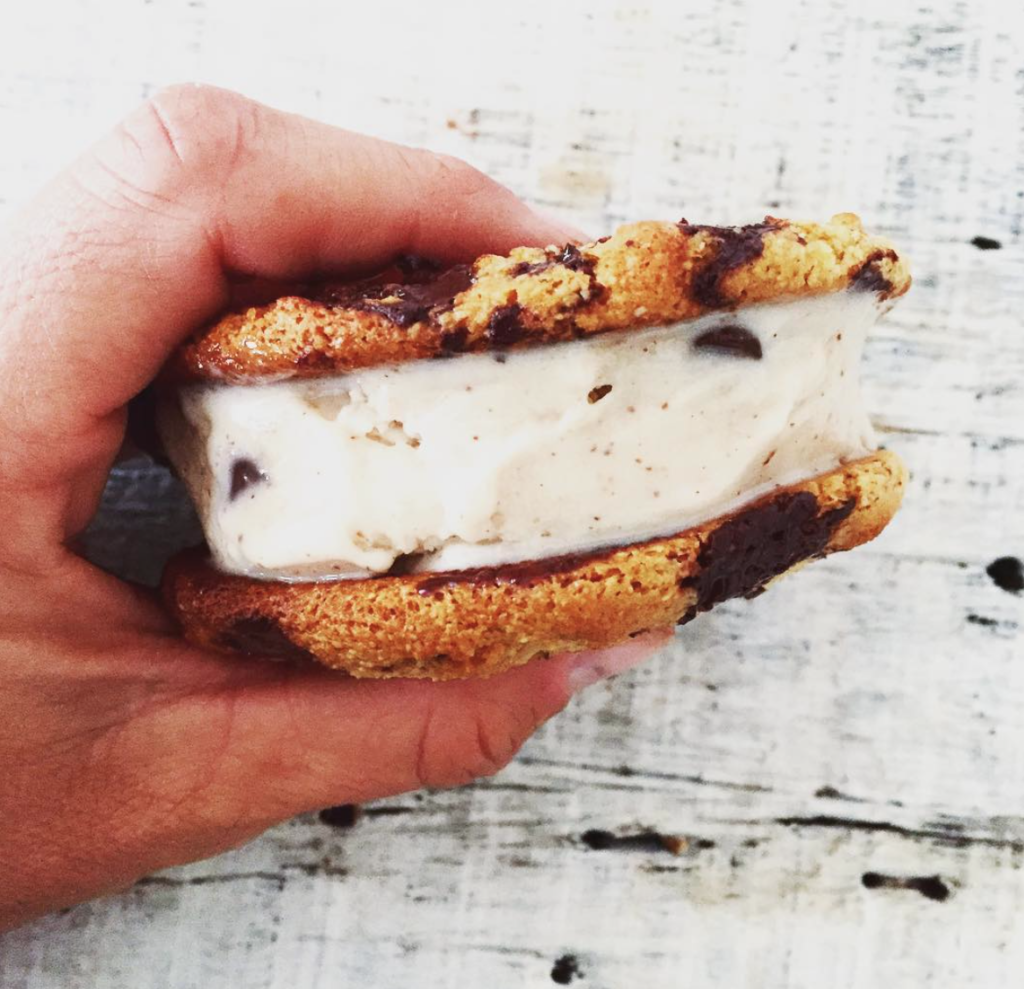 Chocolate Chip Cookie Ingredients: By Healthy Crush
2 cups almond flour, ground almonds or almond meal. It's all the same- blanched ground up almonds.
1/2 teaspoon baking soda (bicarbonate of soda)
1/4 teaspoon sea salt
1/4 cup coconut oil OR grass-fed butter (soften butter in oven a little if really hard)
1/4 cup honey
1 Tablespoon vanilla extract
1/2 bar of good quality dark chocolate, chopped small
1/2 cup coconut milk
1 cup baby spinach
1/4 cup melted coconut oil
1 handful mint leaves
3/4 teaspoon peppermint extract
2 Tablespoons honey
1 cup cashew nuts, soaked for at least 1 hour
Preheat the oven to 350F / 175C
Add almond flour, baking soda, sea salt to food processor and mix well. Add honey, vanilla and coconut oil/butter to the mixture. Mix in food processor until it becomes dough like.
Transfer to a bowl and stir in chopped up chocolate pieces.
I use an ice cream scooper to create even size balls and then flatten them with your hand on a baking sheet. I made 8 large cookies- they spread when they cook. Mine were too big- I had to cut the ice cream sandwiches in half as it was too much to eat at once. You could make 12 mini cookies which would be great for mini ice cream sandwiches.
Bake for 6-9 minutes or until golden brown.
Allow to cool- ha, yeah right. But let some cool seriously, so you can use them for the ice-cream sandwiches.
In a blender, add all the ingredients except for the cashew nuts. Blend until smooth.
Drain and rinse the soaking cashew nuts. Add them to blender and blend until smooth.
Add more coconut milk, 1 Tablespoon at a time if needed to reach smooth texture.
Pour mixture into a tupperware and place in the freezer for 3-4 hours. Every hour or so remove and mix well, then return back to the freezer. Repeat until desired consistency. If you aren't able to stir the mixture, it will still be delicious.
Once the mixture is hard enough, scoop some out and place it into a measuring cup that is similar size or a little less wide than your cookies. This way you can pack the ice cream down into the measuring cup (a round cookie cutter would work too) to make an even shape. Then place ice cream between two cool cookies.
Eat right away, or wrap in cling film and place back in freezer for at least 30 minutes. Will keep in the freezer for weeks...if they are around that long.
If you don't want to make homemade ice cream, buy a dairy free alternative at the store and follow the same steps to fill the cookies to make the sandwiches.
Jennifer Moore http://jmoorehealth.com/