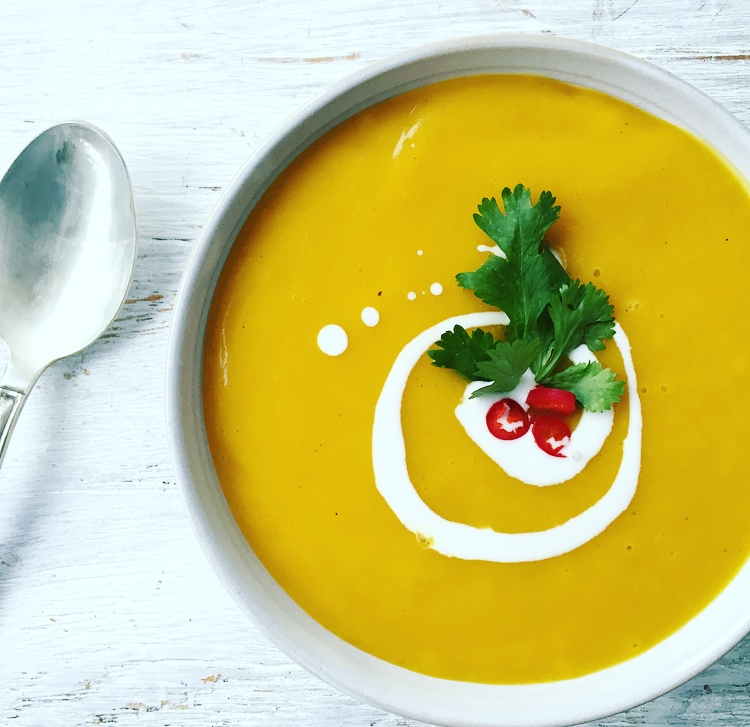 Healthy Butternut Squash Soup
2016-09-29 03:15:44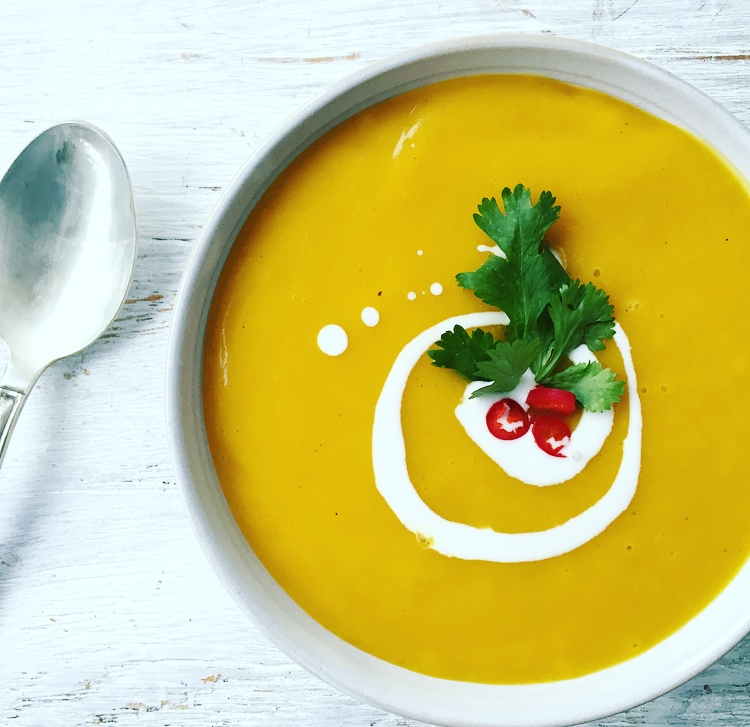 700g of butternut squash, this can be a whole squash or pre-cut butternut squash
1 Tablespoon olive oil
1 yellow onion, diced small
1 teaspoon coconut oil
1 litre of vegetable stock
Preheat oven to 400°F/200°C.
Prick the squash with a fork about 10-15 times all around the squash.
Place the squash whole on a baking tray. Bake in oven until squash is soft and you are able to pierce it with a fork, turning halfway through cooking. The skin will brown, it's okay. Bake for about 1 hour.
Remove squash from oven and let sit for 15 minutes to cool.
Cut squash open lengthwise. Scoop out seeds and discard. Scoop out squash and set aside for soup.
Preheat oven to 400°F/200°C.
Toss the butternut squash with 1 tablespoon of olive oil to coat evenly.
Spread on a baking tray and bake for 30-40 minutes or until the edges of squash start to brown. Flip or toss halfway.
Remove from oven and set aside.
Melt 1 teaspoon of coconut oil in a pan. Add onion and cook until onion is soft and golden about 5-7 minutes. If pan gets too dry, add a tablespoon of water.
Add cooked onion and butternut squash to a blender with 3/4 of a litre of vegetable stock. Adding the remaining 1/4 litre of stock if needed, depending on preferred thickness of soup. If you don't have a blender, you can use a food processor.
Heat soup in a pan on the stove.
To serve, you can drizzle with coconut milk, add some chili and coriander if you want to give it a Thai flair. It's also nice topped with toasted pumpkin seeds.
Jennifer Moore http://jmoorehealth.com/