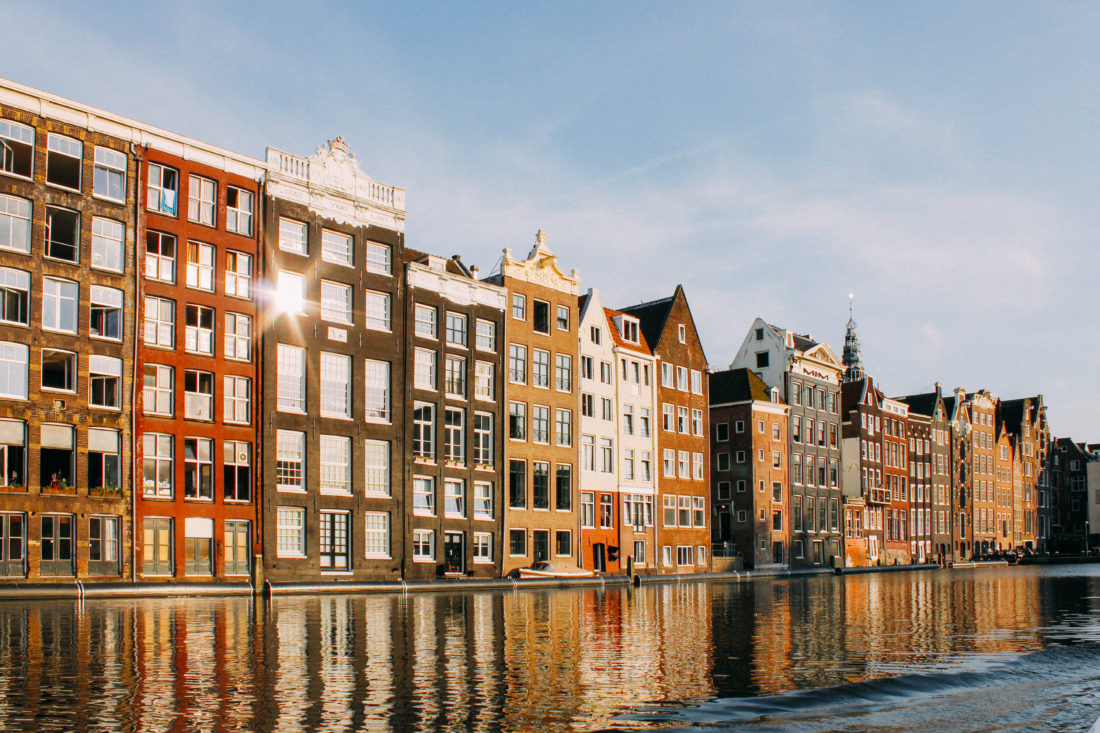 Healthy + Fun Amsterdam
One weekend. 3 girls. Squeezing the most out of Amsterdam.
I was lucky enough to spend a long weekend in Amsterdam with 2 girlfriends. We were determined to make the most of our time in the city, and did our research before going away. I've put all my must do's together for you below in case you are headed to this gorgeous city. These are my recommendations in no particular order for a fun, active and healthy (with some wine) weekend away:
1) Get lost: Go for a long walk and get lost among the canals and side streets. Pick a neighbourhood and explore it well. If your walking tour happens to land you on the cute shopping street of De 9 Straatjes, even better!
2) Van Kerkwijk: For Friday lunch we stumbled upon this café by mistake. Determined to get off the beaten tourist track, we took a turn down a side road and found this little treasure right near the main hustle and bustle. The menu was small, in fact the waitress told us she was the menu and recited what they had available on that day to us. We all decided on salads because they sounded too good to pass up and they did not disappoint! If you find yourself in this area of the city in need of an escape from the crowd, duck in here for a drink or some food!
3) Rose's Cantina: Living on a small island and having a very limited access to international food, whenever I am away, I'm up for getting things I can't get at home like great sushi, Mexican, and Korean to name a few. We booked into Rose's Cantina on Friday night. It's on a small street lined with a handful of bars and restaurants in a fun area. We went all out with our Mexican experience and made sure to try their margaritas, which were yum! We shared a variety of pulled pork and crab tacos along with watermelon salad and corn on the cob on the side. It was the perfect amount of food, full of flavours. The décor and the vibe of the restaurant was fun and lively- just what we wanted on a Friday night. We may have visited one of the bars after on the street too!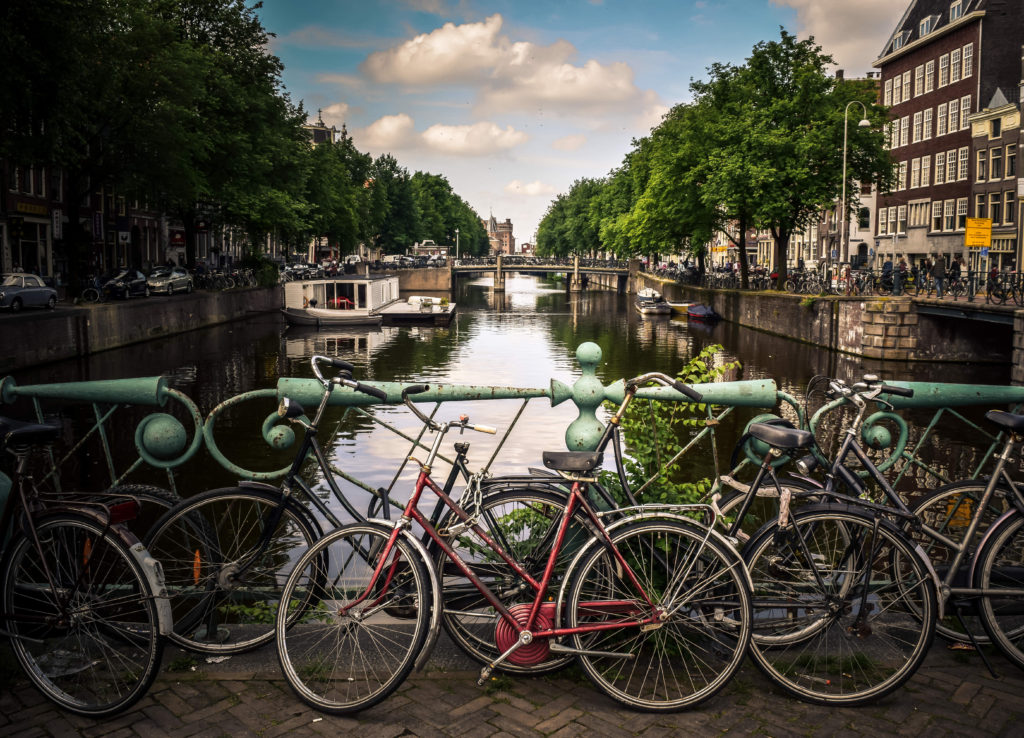 4) CT Coconuts & Coffee: Saturday morning we headed to CT Coconuts & Coffee on the back of a
recommendation of a friend. This gorgeous restaurant, housed in a former cinema built in the 20s is located in the De Pijp neighbourhood It was really nice to get into another neighborhood of the city, that we may not have thought to visit otherwise, but were so glad we did! The venue sprawls over 3 floors with all kinds of cool seating options. The most difficult part of my time here was deciding what to eat and drink!!! I wanted everything! Two of my favorite things are fresh young coconuts and coffee. So it was a given I would be having both of those. The young coconut was delicious, as was the coffee. The coffee was so good, I bought a bag of ground beans to take home. That's my ideal souvenir- a piece of the place I've been that I can enjoy at home, that will take me back and remind me of my lovely time there. For brunch, between the 3 of us, we tried the Full CT breakfast, coconut pancakes (gf), the scrambled eggs avocado – they had me at miso for this one. I mean any place this is spreading miso and avocado on their sourdough toast gets a 10 in my book! And they serve breakfast all day!! Amazing, amazing, amazing. They also serve lunch, dinner and drinks. Be sure to put this place on your Amsterdam list. Ride your bike there!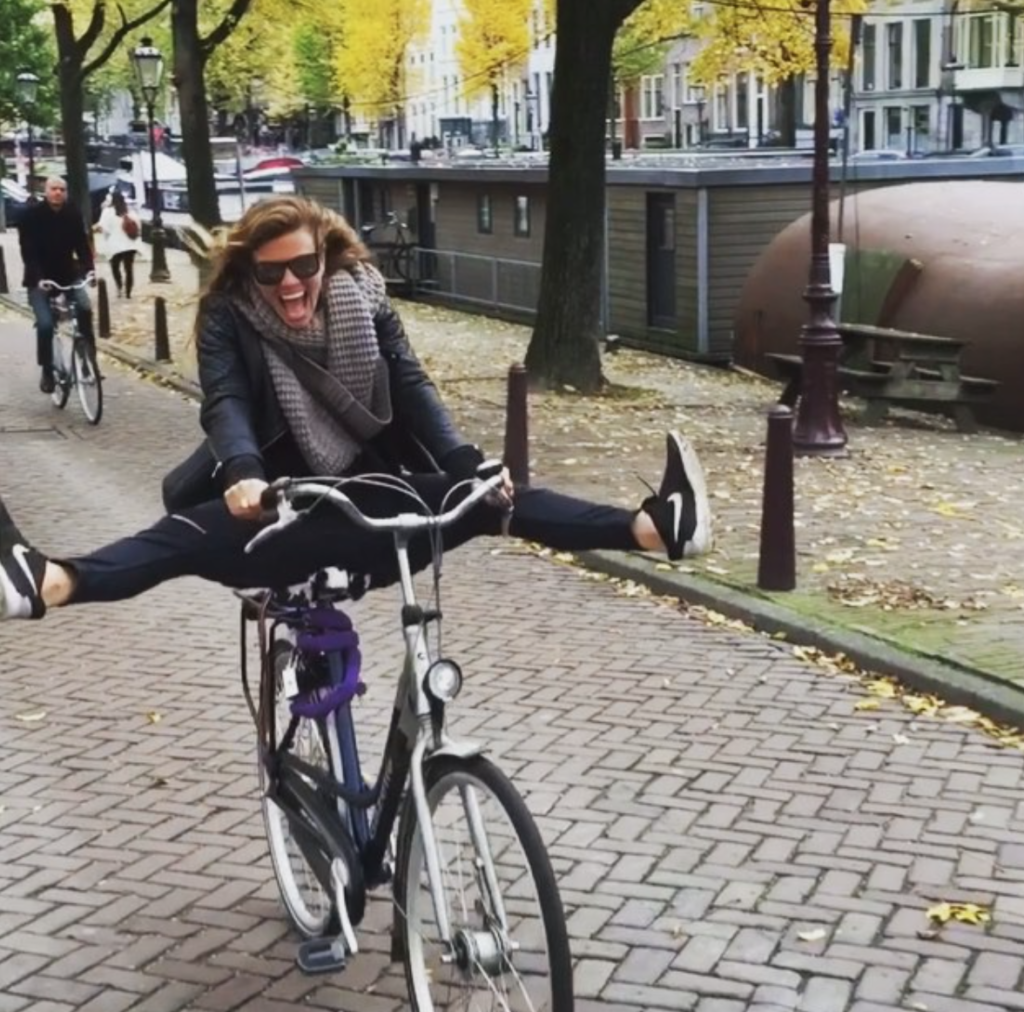 5) Rent bikes! This was my favourite thing about Amsterdam. I absolutely love to ride bikes and this city is a bike riders dream. We rented bikes from 2 different places. If you are near the train station, Mac Bikes is really convenient and has other locations as well, but it's easy to rent a bike anywhere! We rode all over the city, up and down the canals, constantly exclaiming "Oh my god, this is so beautiful!" We also headed into Vondelpark and rode around the entire thing- which was great. Definitely make sure you rent a bike in Amsterdam, it's a 100% must do! I was so sad to say goodbye to my bike at the end of the weekend.
6)Hotel de Goudfazant: A friend had recommended this restaurant. It's a short taxi ride outside the city, but well worth it. It's a hidden gem in a warehouse. I think when the menu came and didn't have an English option, we knew we were in a local spot. The venue is fab- it's in an old warehouse, complete with parked cars, an open kitchen and fantastic vibe. The wine and food was fantastic! Treating yourself to this hidden gem is worth it for the food and the experience!
7) Delight Yoga: I love going to yoga classes in places I am visiting! I got to take a fab class at Delight Yoga on Sunday morning in Amsterdam. This studio is stunning! It's in a townhouse that is spread out over several floors, full of white and light. I took a vinyasa class with Chantal. I would recommend booking online if you can to ensure you get a space in class here. I was lucky in that I got the last space for the class…but this was also because I had trouble finding the studio. I was thrown off a little because there isn't a large sign outside and the studio is in what looks like a row of town houses. Look for the house number, buzz in at the door and you will be fine! There are a few locations, the one I went to was the Weteringschans studio.
Other recommendations:
– Restaurant De Kas: I didn't get a chance to go here, but my friends did. It's a restaurant and nursery set in a greenhouse. They grow their own herbs and vegetables in the greenhouses and gardens at the restaurant and on their farmland in the Beemster area.
– Neighbourhood Food Market: this was taking place on the Sunday outside the Van Gogh Museum, it was super cute and full of yummy food. I think the location changes all the time though. Check the website!
– Van Gogh Museum: must see. We booked tickets in advance, that was super convenient!

If you head to Amsterdam and visit any of these places, let me know! Happy travels!